فَوَاح ; פַוַאח ; Fawah
Scented objects made in collaboration with the Arab Blind Association Broom Workshop, Via Dolorosa St. at the old city of Jerusalem.

The 'Matchmaker' Project gave me an opportunity to become familiar with the Broom Workshop of the Arab Association for the Blind. This workshop in the Old City employs Arab people with visual impairments to make brooms and brushes.
The workshop employs are: Aziz – the carpenter, Taher – in charge of the production line, and craftspeople Samir, Achmad, Abu-Samir, and Abu-Bellal.
Through my practical research and meeting with the workers, I learned about their unique method of working with their hands, and the ritual order of actions they use to make their products.

Alongside the desire to preserve the ability and experience of the workshop employees, there was also a growing attraction to the idea of incorporating their world of content and the human texture of their lives. Together we are preserving their technique and skill as a tangible object, passing on an experience that is not only visual but also uses the sense of smell and invites tactile exploration.

Fawah is a series of scented objects for the home.
It is one within a range of research products that were born from this collaboration and carry within them the spirit of the workshop: an experience designed for both people who can see and people who cannot see.

>> Exhibited at the
JLM Design Week 2018
>> Fawah at Design Milk Magazine and

Xnet.co.il
Special Thanks:
Arab Blind Association Broom Workshop
Daniel Nahmias
Fragrance vane
Samir during production process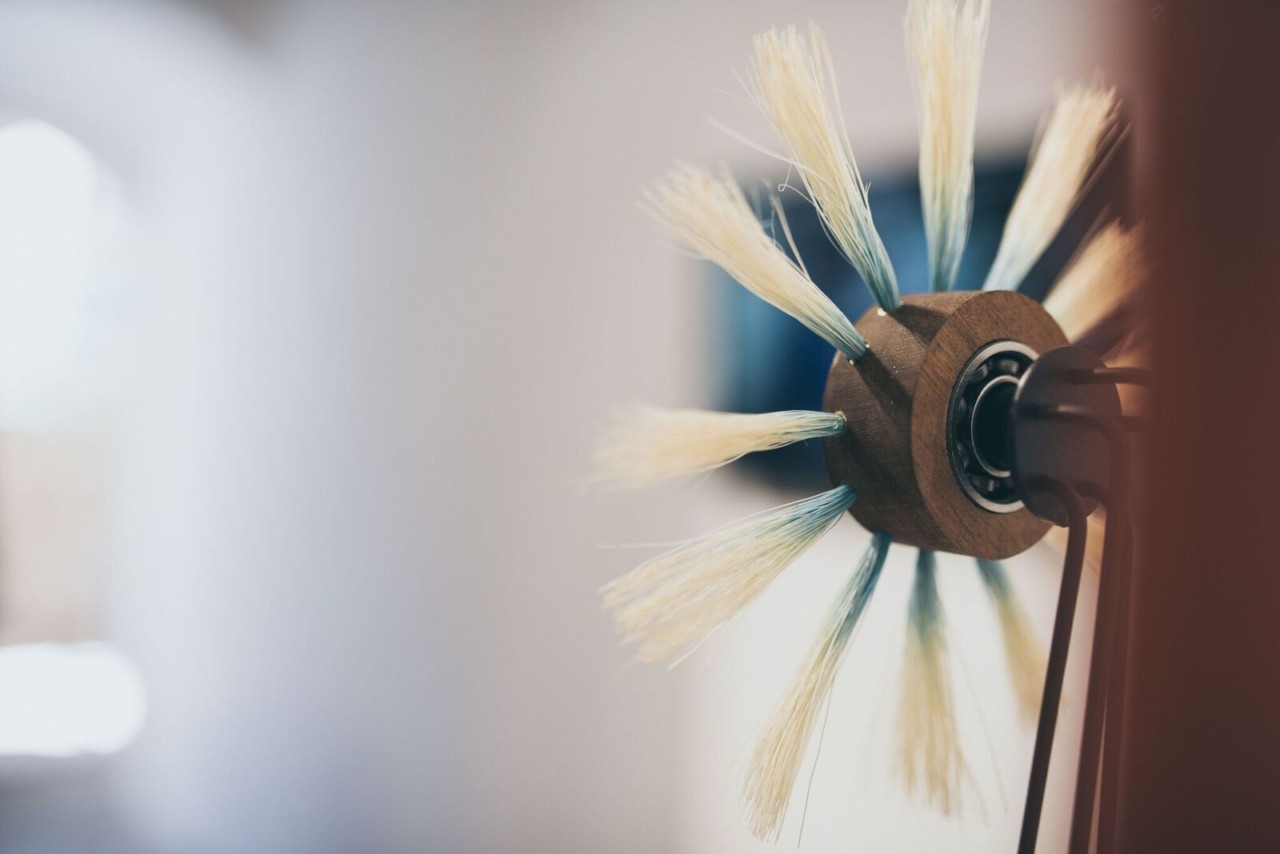 During the
JLM Design Week 2018